cast off
phrasal verb – UK /kɑːst/ US /kæst/
The act of letting go.
To let go a mooring.
A boat leaving the shore.
Today is a Friday so for those of us with regular working patterns, it's typically regarded as the end of the working week in the UK. It's also the 20th December, so the last Friday before Christmas when bars in town will be brimming with expectant people celebrating the beginning of their Christmas holidays (mostly). Given it's the 20th December that also means it is only 4 months to the DAY, before I board a flight to the USA to join my team in Seattle. Time is slipping by incredibly quickly now; my brain can't really process it all!
Meanwhile, earlier in the week my team mates safely arrived into Freemantle from Cape Town, having won the Roaring Forties Match Race against Sanya after their very delayed start following major repairs to Punta del Este's hull.
So there's lots of sighs of relief and celebration happening around the world tonight; be it jubilant, but tired crews from Sanya, Punta del Este and UNICEF enjoying well earnt beers, showers and a proper bed in the vicinity of the marina at Freo, and many other people departing work for the Christmas break and a nation-wide opportunity to 'down tools'.
It's been a milestone week on many counts and quite a week of 'lasts' for 2019 or in the lead up to my departure… This morning I did my last 5K park run for 2019 and was chuffed to come 2nd in my age category – a nice ending – and I managed to go out twice on the harbour this week after work, gig rowing in the dark and sleeting cold rain, marking my last rows of 2019 (but quite possibly my last, until I return from the Clipper Race next August).
But far more significantly, I also said goodbye to my School of Education (University of Bristol) colleagues and desk this week. My contract as a Senior Research Fellow has come to an end, following a few roles I have held over the last 3 years in the School of Education; being a Master's Dissertation Supervisor, facilitating Action Learning Sets with staff at We the Curious (Bristol's Science and Discovery Centre), to setting up inter-generational projects in care settings in the South West region with partnered primary schools under Dr Helen Manchester on a fantastic project called Parlours of Wonder.
I have really enjoyed working with Helen as she undertakes many and varied co-produced projects with community partners in the city; it means I get the opportunity to make a contribution to peoples' lives and my community also. I have never been an academic who is satisfied to undertake research for research sake. I like my work to have an application, to have a purpose beyond my own academic ego or career development, so Helen's research portfolio offered me lots of satisfaction in that regard.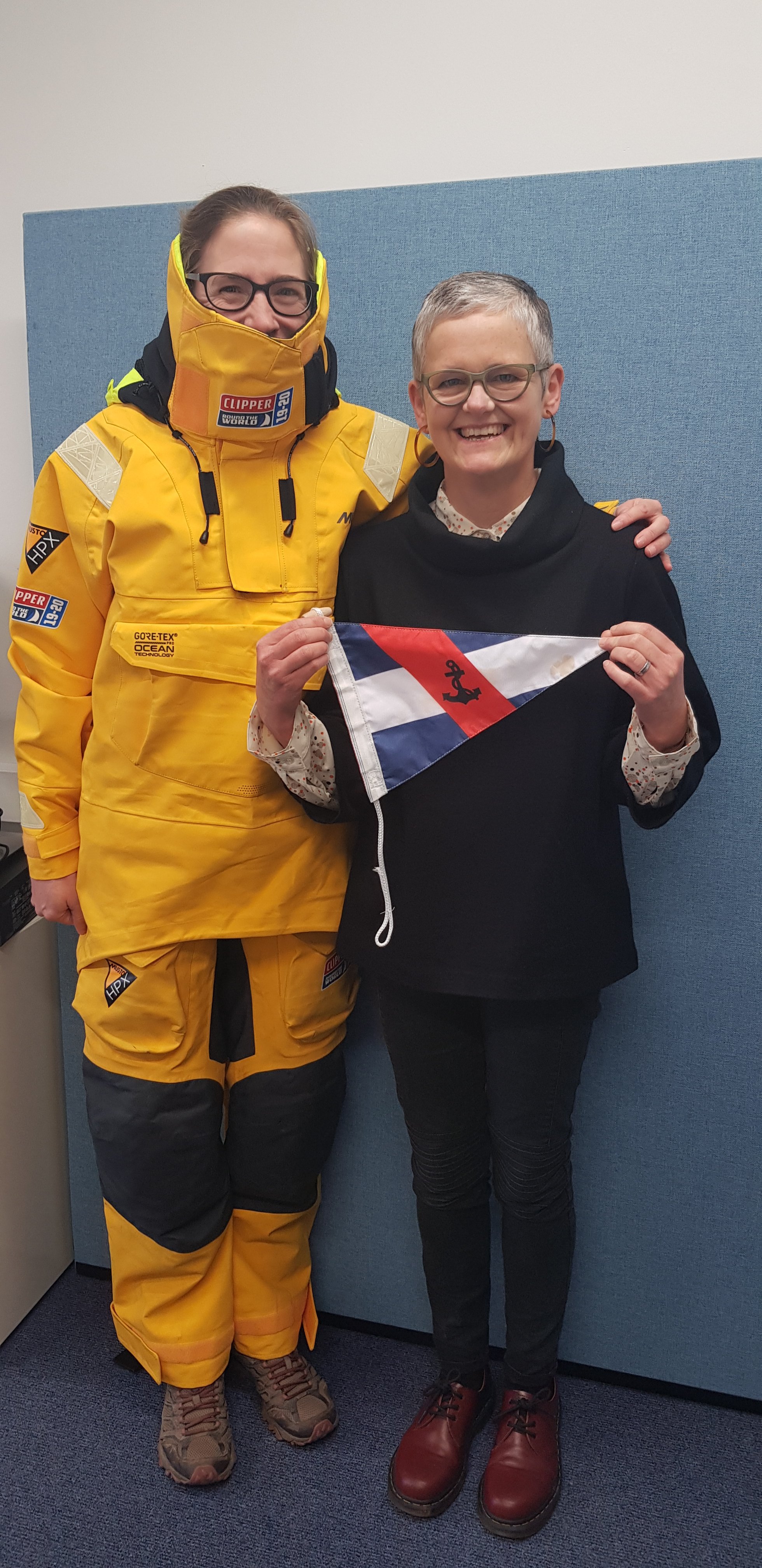 But it's funny how in the encounter of being cast off from the University of Bristol this week, in a process of letting go of my employment status that meant I have packed research papers into boxes, backed up my university email and had the pleasure of receiving a leaving card and lovely gifts, there's a subtle shifting of sands where just for a moment, the past, present and future all amass together in a limbo…When a boat casts off, for a few moments it's wake can be seen in a trail that connects it to the shore; for me, that came in an absolutely wonderful surprise and blessing on my last day at work. In response to a thank you email I circulated around the School of Education, I received a swift response from a work colleague I didn't know. It read:
Hi Hannah,
I'm aware this will come out of the blue, especially on your last day, but did you by any chance teach on a Social Anthropology summer school in Durham about 10 years ago? It would have been under the umbrella of the now-extinct National Academy for Gifted and Talented Youth, and was a week-long residential programme.
I was one of the teenagers who went on it, and there was a tutor called Hannah who I remember as looking quite like you!
If it was you, I'd just like to let you know that week and the things we learned had a massive impact on me – I read Soc Anth at uni because of that week, loved it, and essentially have ended up in academia on the basis of those early experiences.
Good luck with the Clipper – it will be amazing.
All the best,
Felicity.
It fills me with a great sense of contentment that as I depart, Dr Felicity Sedgewick is settling into the university and it just goes to show that none of us ever truly know whose lives we have touched and influenced!
…A lovely email to receive just before casting off from the mooring that the University of Bristol has provided for me the last 3 years. Thank you Felicity.
Nevertheless, time never does stand still, so meanwhile back in Freo, the Clipper race teams will be very busy getting ready to depart on Leg 4, racing from Freemantle to the stunning Whitsundays. I think it's quite apt that they depart on our Winter Solstice, but it certainly won't be the shortest day of the year in Australia!
Merry Christmas and a Happy New Year dear readers! xx